Riding Academy New Rider Course
The class takes 3 days. Friday 6pm to 10pm and Saturday & Sunday 8am to 6pm. Friday is in the classroom, where you will learn about the motorcycle, get comfortable with the controls and shifting. Saturday and Sunday are on the range, where you will be learning things like turning and braking.
Our instructors are expertly trained, having earned certification from both the Motorcycle Safety Foundation and Harley-Davidson®.
The cost of the class is $280 ($150 for active duty military). Classes fill up fast, so be sure to sign up early.
Click to learn more about Riding Academy.
Meet the Instructors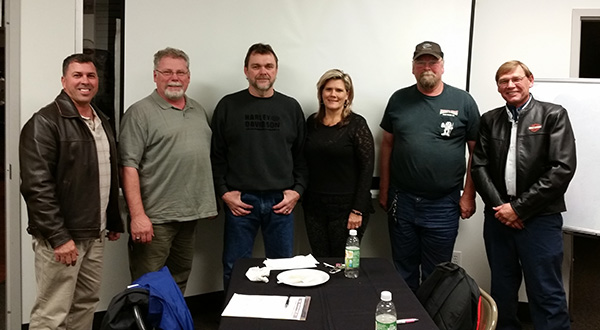 From left to right they are Moe, Bob, Jimmy, Stephanie, Cool, and Ralph.